Zentis is one of the most important fruit processors in the industry. Yet this is not something we see so much as an accolade, but also as the result of hard work and as an obligation to continue to work hard at our success in the future. Our seamless quality policy and regular controls and certifications undertaken by external experts and independent testing institutes guarantee that we deliver only the best products.
How does Zentis ensure quality?
At Zentis, uncompromising quality management starts with the selection and inspection of raw materials suppliers. Fruit is a highly sensitive natural product that must cultivated with the greatest of care and harvested and processed under the strictest hygienic conditions.
In order to guarantee the high standards and demands when it comes to the quality and safety of the products, Zentis works exclusively with long-standing suppliers who are regularly inspected.
The consistently high quality of our end products is proof of this. With very strict incoming goods inspections and guaranteed traceability of goods, we ensure transparency and accountability throughout the production process.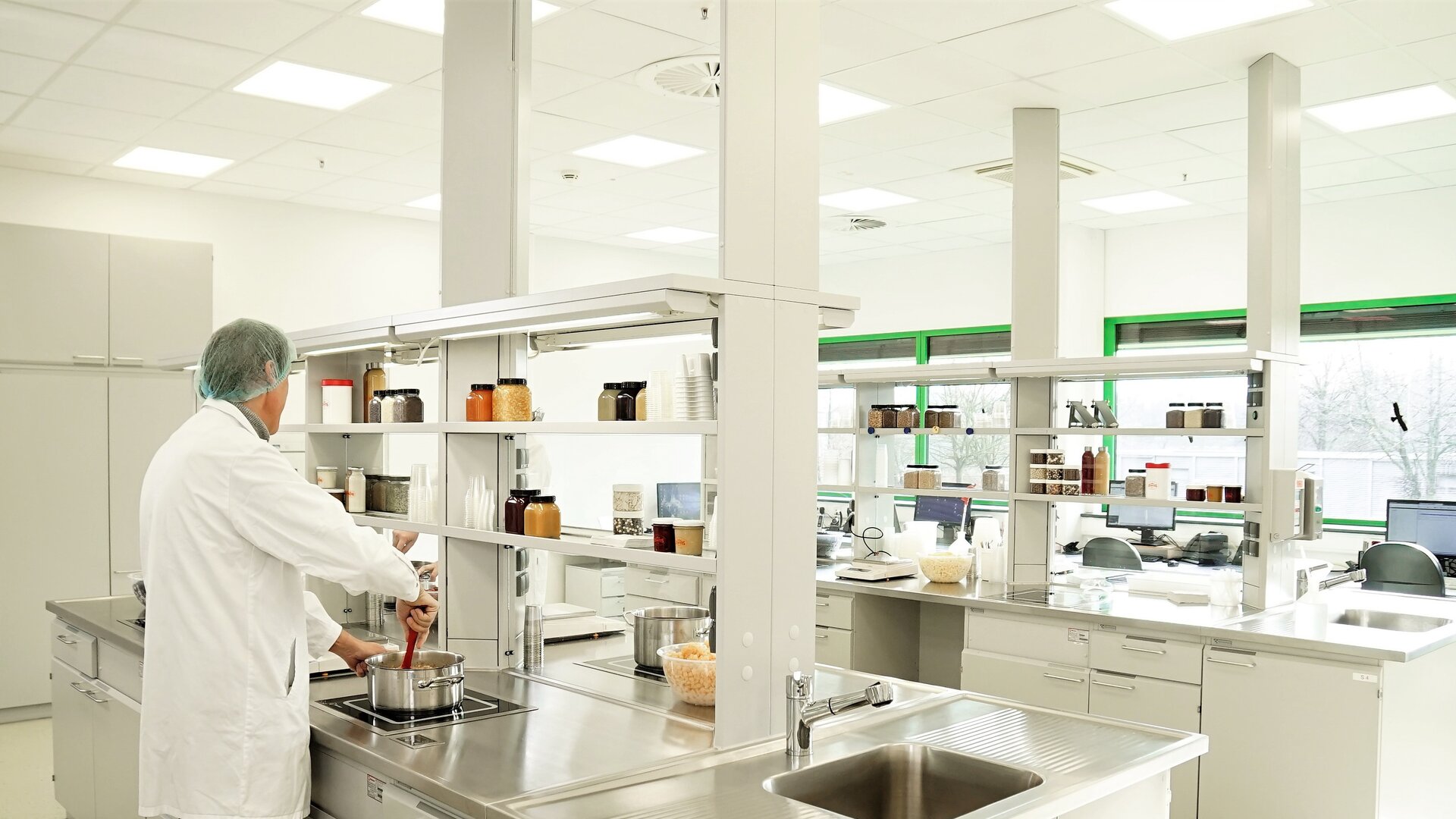 Our manufacturing process is highly developed and particularly gentle, ensuring that the natural flavour of the fruit is preserved. The extensive quality controls integrated into the process means that Zentis can guarantee quality and freshness that goes far beyond the industry standard. Zentis is certified according to the IFS (International Featured Standard Food) and FSSC (Food Safety System Certification 22000: 2010).
From the origin of the raw materials to delivery of the end product:
cutting-edge production plants, extensive analysis technology and specially trained staff ensure that the typical Zentis quality is as consistent as it is seamless. But even this is not enough for us. We are proactive when it comes to ensuring quality: as a preventative measure, we check reports from the European fast warning system RASFF (Rapid Alert System for Food and Feed) every single day.
In this way, we get a precise overview of current news on food safety and also a bit of advance knowledge that means a real safety advantage for us and our customers.
Professional associations, universities, external laboratories, consumer forums and customer platforms are also all sources of information we tap into, giving us specialist knowledge of food that is actively sought after by industry associations.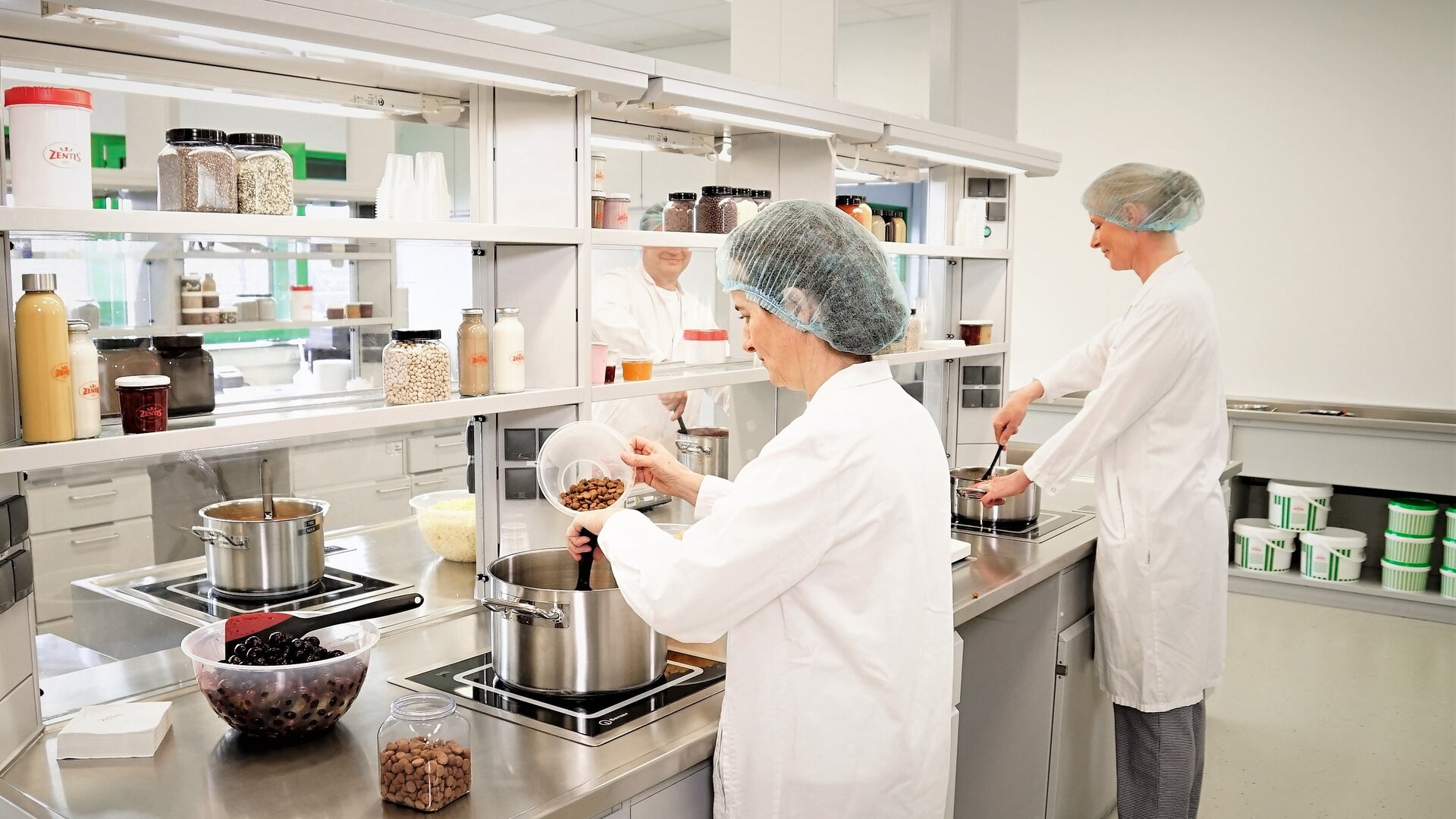 Another tool we use for quality assurance is the HACCP concept (Hazard Analysis and Critical Control Point). This concept comprises a regular risk analysis of the entire manufacturing process.
Full control before, during and after processing
Before processing
In an industry that works with natural products, the raw material cannot be standardised in the way it can in purely industrial production processes. Despite this, quality control for us also means minimising the natural variations present in the raw material.
We ensure this thanks to our long-standing trusting collaboration with and regular audits of our suppliers. The raw materials are checked at the incoming goods inspection and chemically analysed by external specialist laboratories. Only approved goods are then sent for further processing.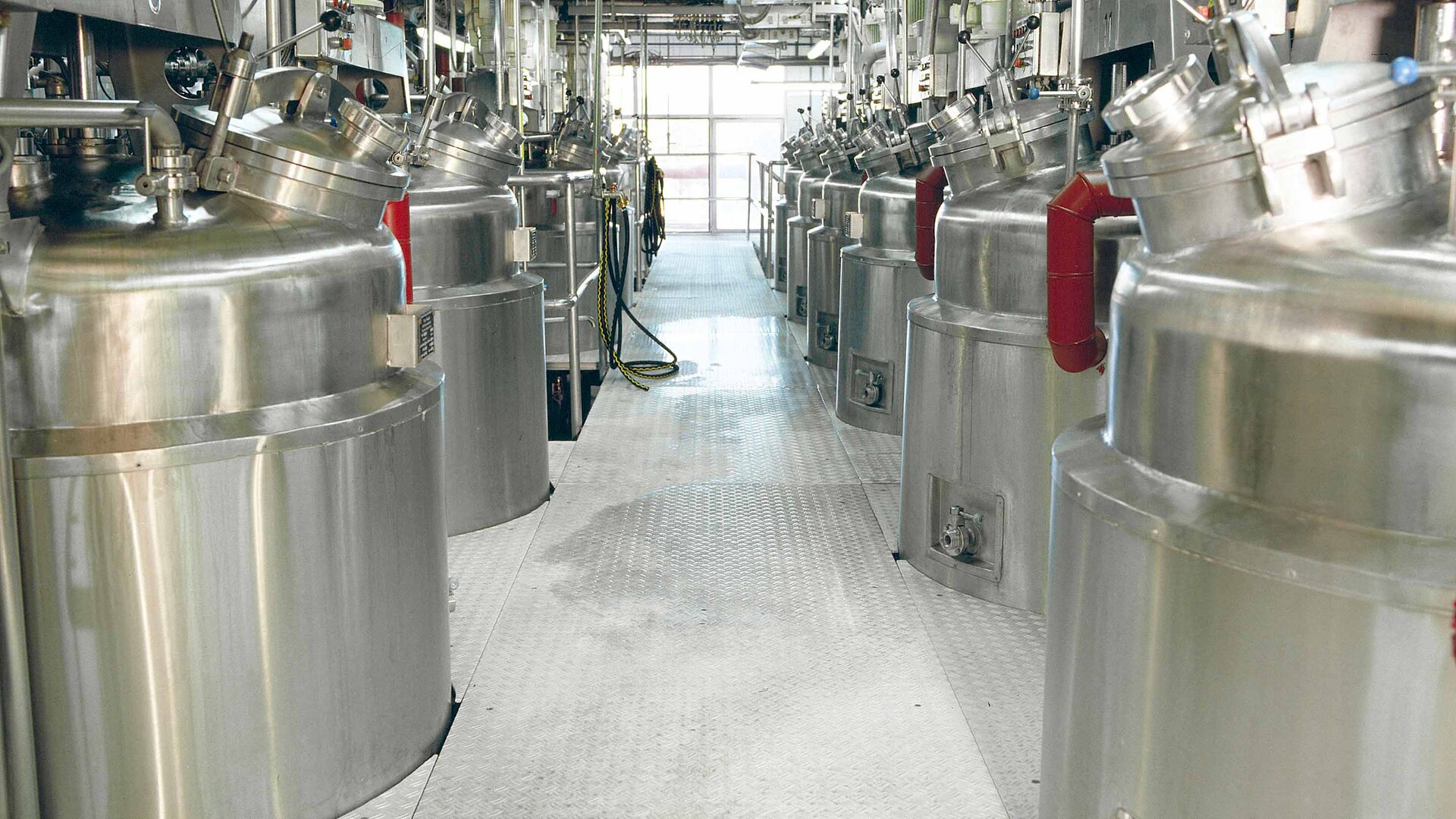 In the next stage of production, interdepartmental in-process checks make sure that all Zentis products meet not only the legal requirements, but also the considerably higher quality standards demanded by us and our customers.
In the outgoing goods inspection, all the products are tested again according to sensory, microbiological and analytical quality parameters. Only then will they make it through to the trade or the processing industry.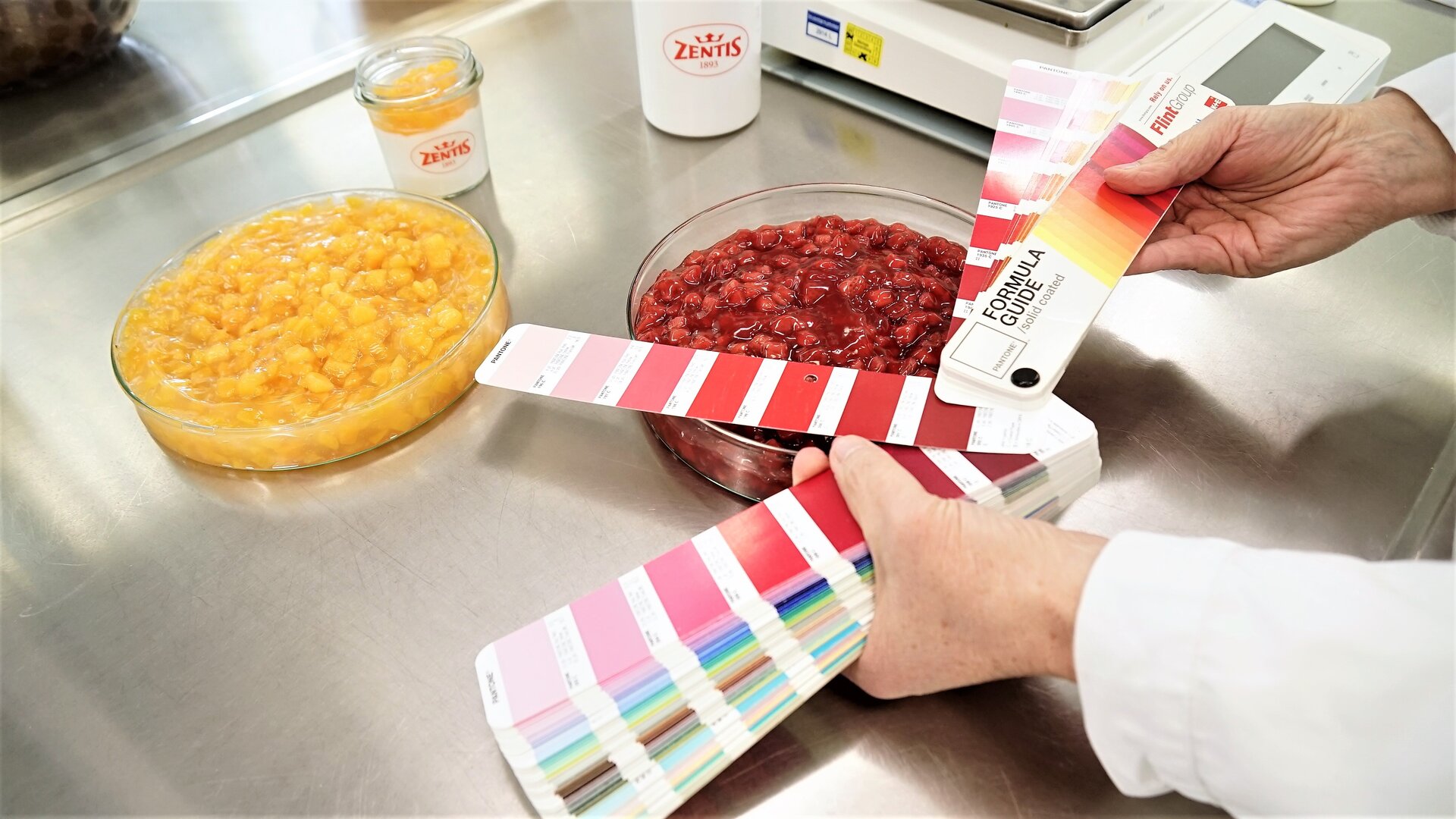 As with everything we do, our quality assurance system is regularly audited – annually by external certification organisations in line with the requirements of the International Featured Standard Food (IFS) and Food Safety System Certification 22000:2010 (FSSC).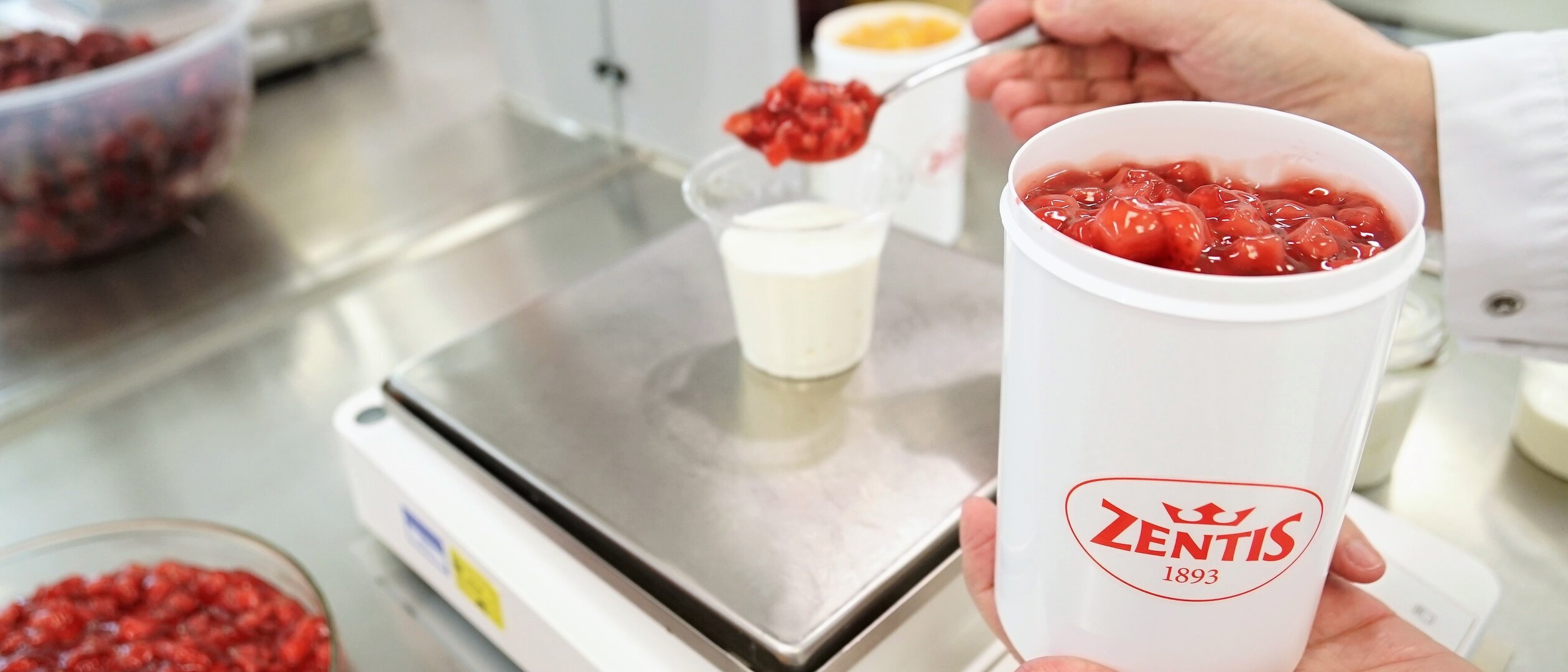 Components of the inspection and evaluation include food safety, staff and industrial hygiene, consistent traceability and continuous staff training. We are delighted that we can look back on a long and successful history of this process, which is carried out in the interests of your safety: ever since 1993, Zentis has been awarded the best score "Higher Level" in every inspection carried out in accordance with IFS.
The following links are a compilation of the certificates that our production facility in Aachen has been awarded thanks to its seamless quality management.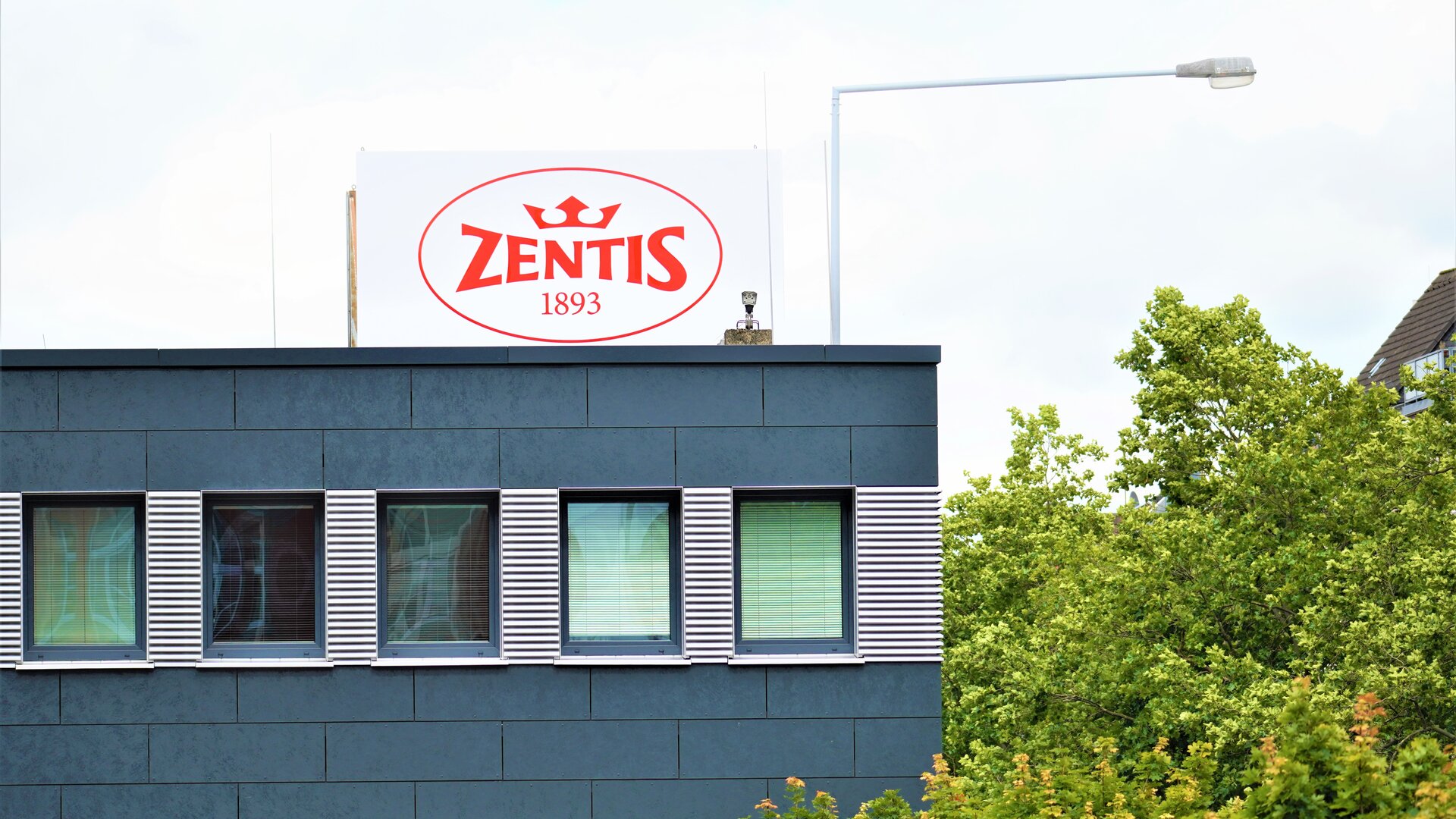 Zentis once again receives award for continuous quality performance
The traditional company Zentis has been honoured with the long-standing product quality award for the eighth time by the German Agricultural Society (DLG). This prize is only bestowed if companies have been tested regularly and successfully by the DLG for at least five years in a row. With this, Zentis once again demonstrates its strict quality management, the results of its consistent striving for quality, over 125 years of expertise and an unbroken pioneering spirit.
Another award for quality and expertise in fruit.
For its intensive and uncompromising quality policy, Zentis has been awarded the Bundesehrenpreis (Federal Honour Prize) for the second time in a row by the Federal Ministry of Food and Agriculture (BMEL). In 2017, Zentis was the first fruit processing company to be awarded the Federal Honour Prize. This prize is the highest honour a company in the German food industry can be awarded for its quality performance. This renewed distinction is a great honour for Zentis and an indication that the hard work it puts into continuous quality control and the highest of quality standards has been acknowledged and appreciated.
Contact
We always give our best. Including when it comes to service.
We are delighted that our products have been to your taste. We would be happy to answer your questions in person.
How to find us:
Zentis GmbH & Co. KG 
Jülicher Straße 177
52070 Aachen
Telephone: +49 241 4760-0 
Fax: +49 241 4760-369 
Email: info@zentis.de