Specialized in food transportation
– both nationally and internationally
A warm welcome to Zentis Logistik Service GmbH. As a logistics service provider, we can support you – across all sectors, reliably and on time. We specialize in temperature-controlled food transportation, both nationally and internationally.
Zentis logistics
– rooted in our many years of experience
Zentis Logistik Service GmbH now has more than 20 years of experience to its name. This longstanding expertise and the drive we have as a medium-sized company is quite simply the perfect combination. With our innovative ideas and superb service, we transport your general cargo and complete or partial loads, whether for the industrial goods or consumer goods sector.
Our fleet and more
– needs-based solutions for individual consignment sizes
With over 50 trucks (mostly 40-tonners), our service center and our workshop, we are a one-stop provider of customized solutions and are ready for any challenge that comes our way. Specialized in food logistics, temperature-controlled transport and fresh and frozen food transport, we deliver products to the food industry and retailers daily, focusing mainly on western Europe.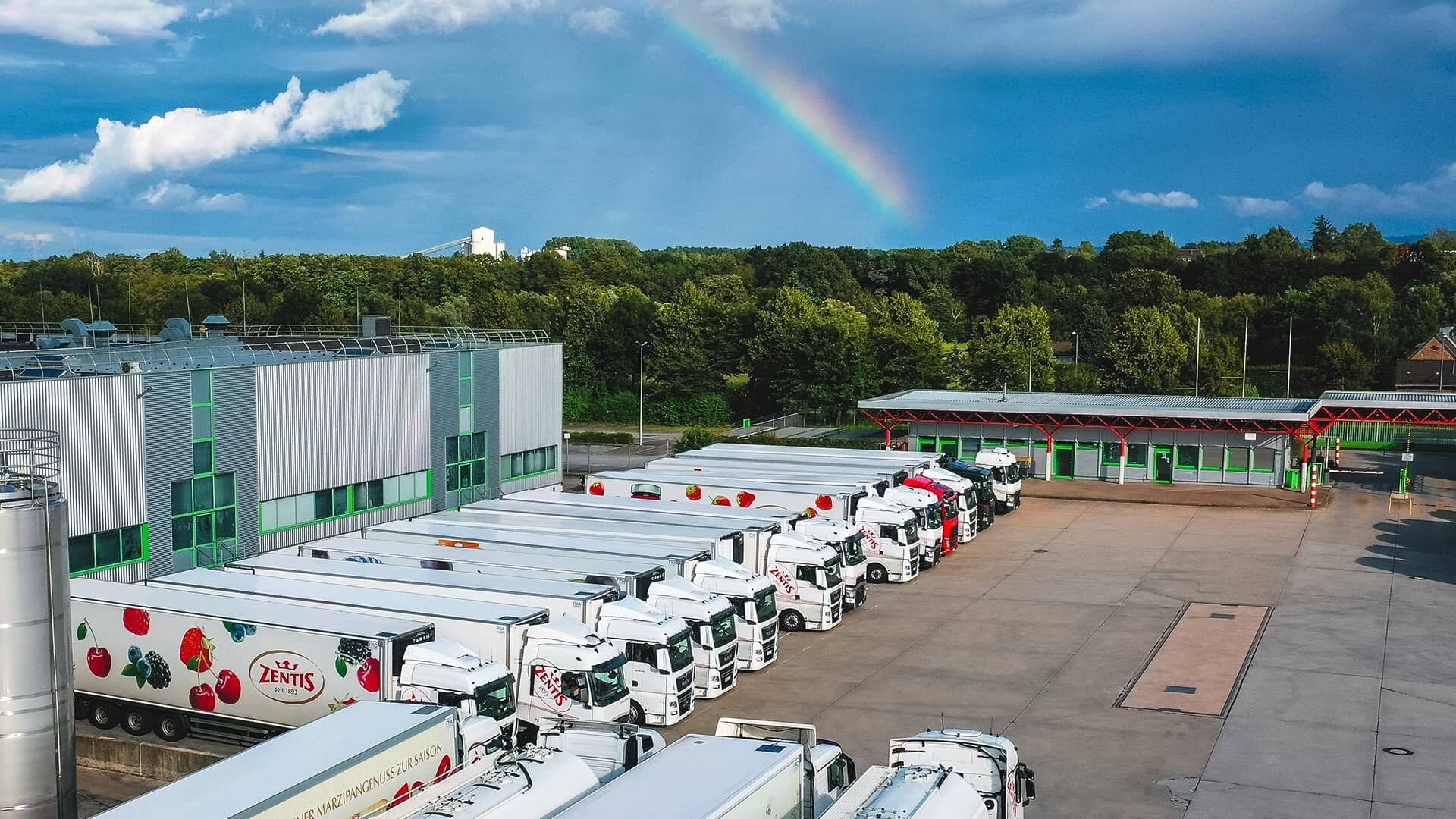 Quality, sustainability and innovation
– make us successful
The fact that our logistics services are now one of our core areas of expertise is due to our successful collaboration with internal and particularly external customers. Success in the logistics sector is determined primarily on quality, sustainability and innovation. All Zentis Logistik Service GmbH transportation is carried out in accordance with the International Food Standard (IFS) 22000:2010 (FSSC) and GMP+ standard.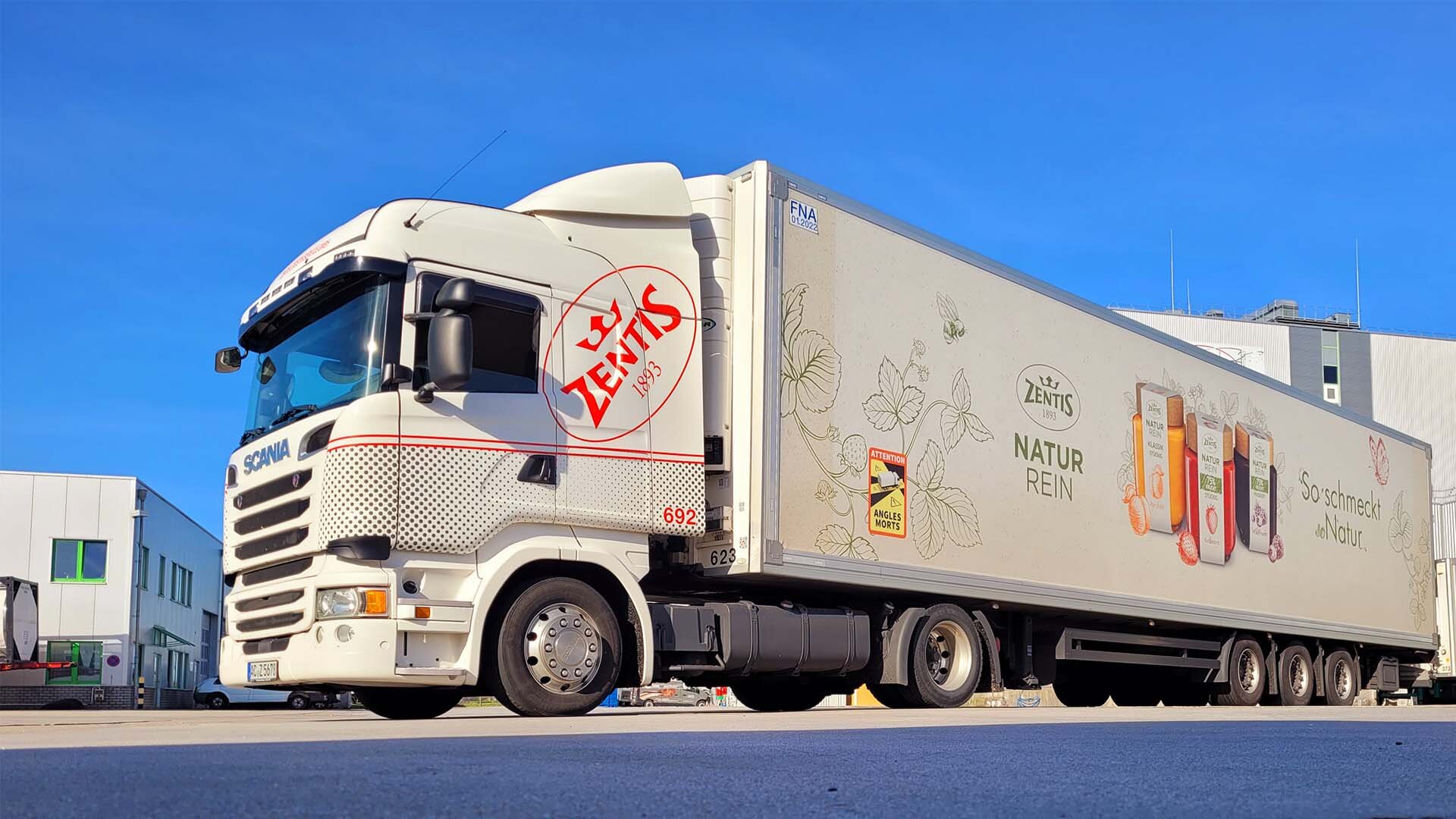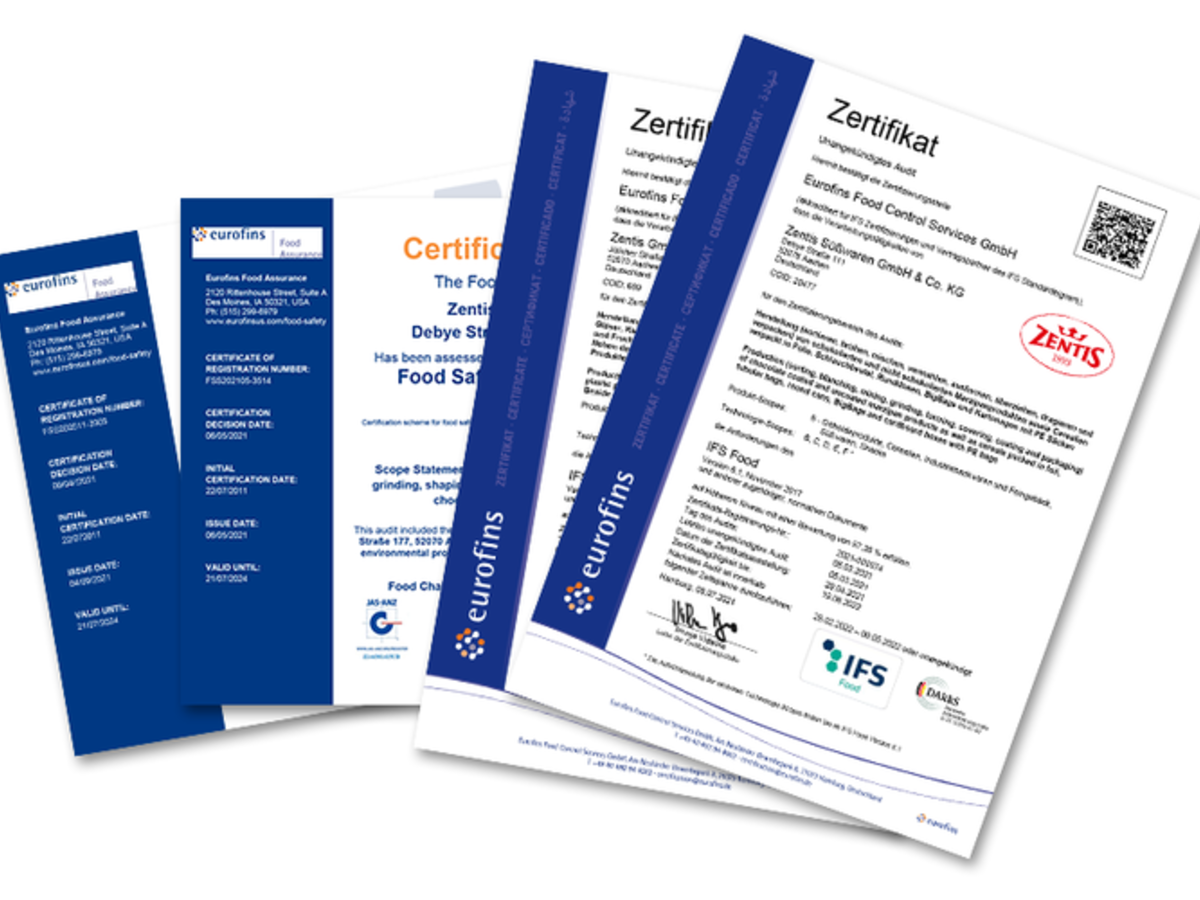 The quality policy consistently followed by our parent company is also of course a key policy at Zentis Logistik too. Our transportation is certified according to 22000:2010 (FSSC) and GMP+. As even more proof that we have excellent quality management, we have been awarded the IFS (International Food Standard) certificate at the higher level grade several times now.
Expertise and technology
– as the cornerstone of modern logistics
Thanks to regular training, our drivers are consummate professionals when it comes to handling sensitive foodstuffs. All tractor units and trailers are equipped with GPS-supported telematics systems. This enables us to monitor the vehicle's location and status continuously to ensure seamless temperature tracking, which is essential when it comes to the transportation of fresh goods.
Our in-house specialist workshop guarantees the technical elements of our vehicles run perfectly and are also flawlessly clean. We are also aware that we have a responsibility towards the environment. Our young fleet already includes several modern, more environmentally-friendly EURO 6d vehicles.
Our added value for you
– solution-oriented and innovative
With innovative ideas and superb service, we are an expert partner for the food industry and offer real added value when it comes to profitability and protecting the environment. All too often, load carriers are used whose shape and volume are in conflict with optimal vehicle utilization.
In the past, for example, it was common to return empty steel containers, which was anything but economical. Thanks to an innovative load space optimization concept, we have overcome this problem. With the aim of significantly increasing productivity, we have come up with a customized solution.
And the result? A much more sustainable concept that saves one in three trucks from a trip. Not only that, the idea has been patented and was even nominated for the 2007 AGIT mbh (Aachen Society for Innovation and Technology Transfer) Aachen region innovation prize.  Our innovation means that 14 empty containers can be integrated under the roof, leaving space for an additional full load. Which is not just good for us, but also for you and the environment!
Our workshop
– quickly finds solutions
In our in-house truck workshop including washing bay and filling station, we can make sure that our vehicles are well equipped for their journey and can be quickly restored to service if they have suffered any damage. As a master workshop, we also undertake services for other companies subject to prior arrangement.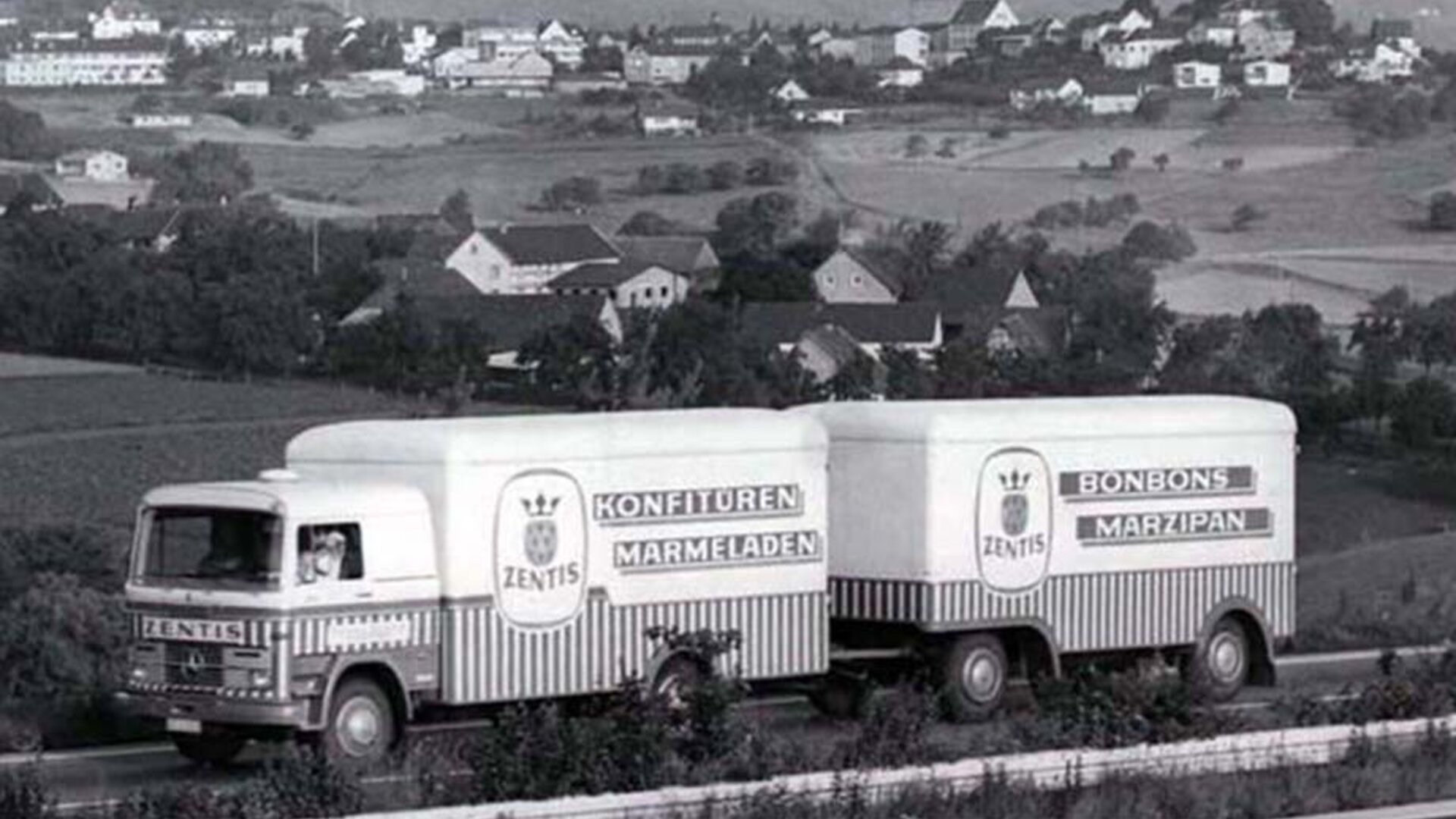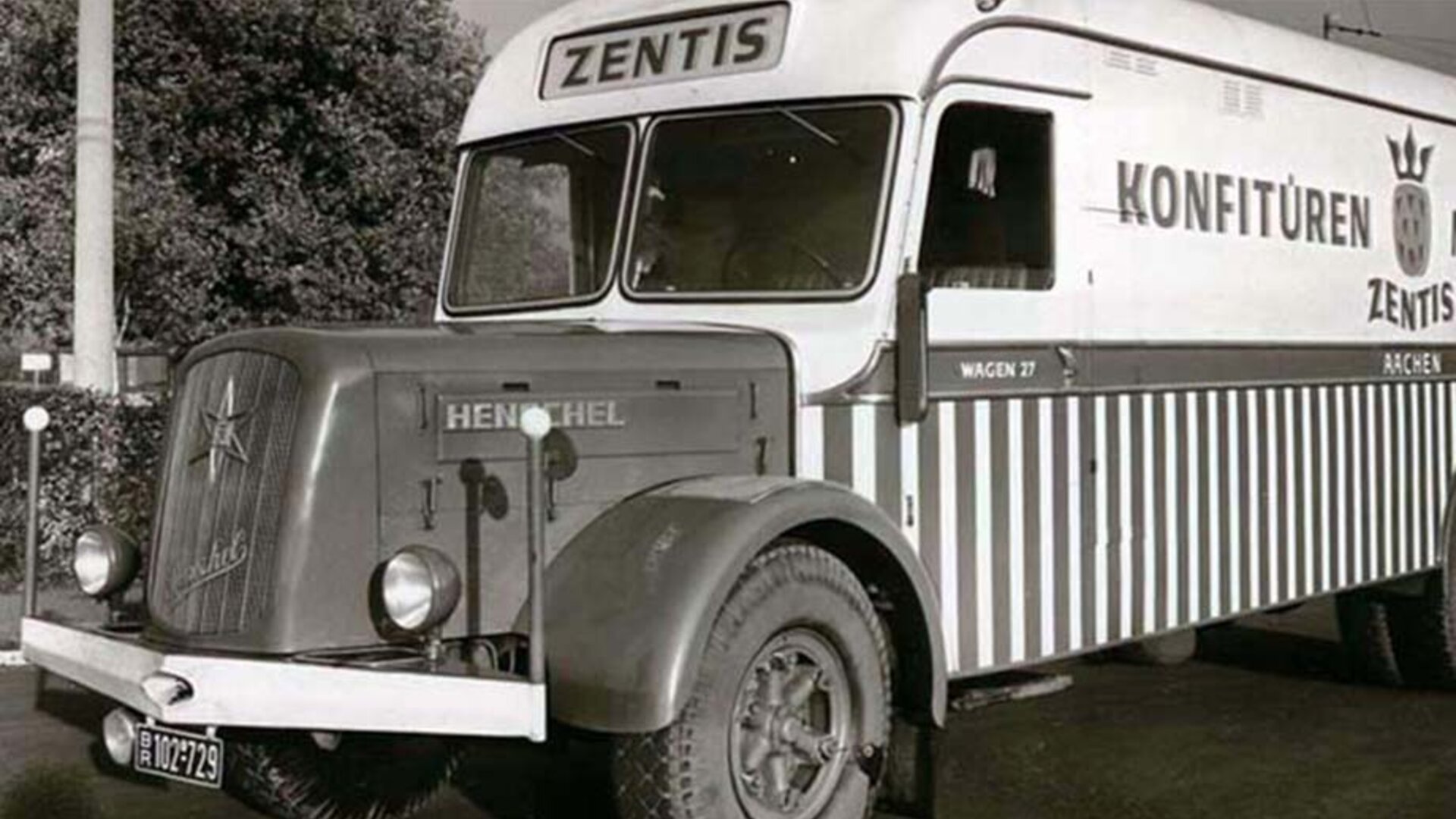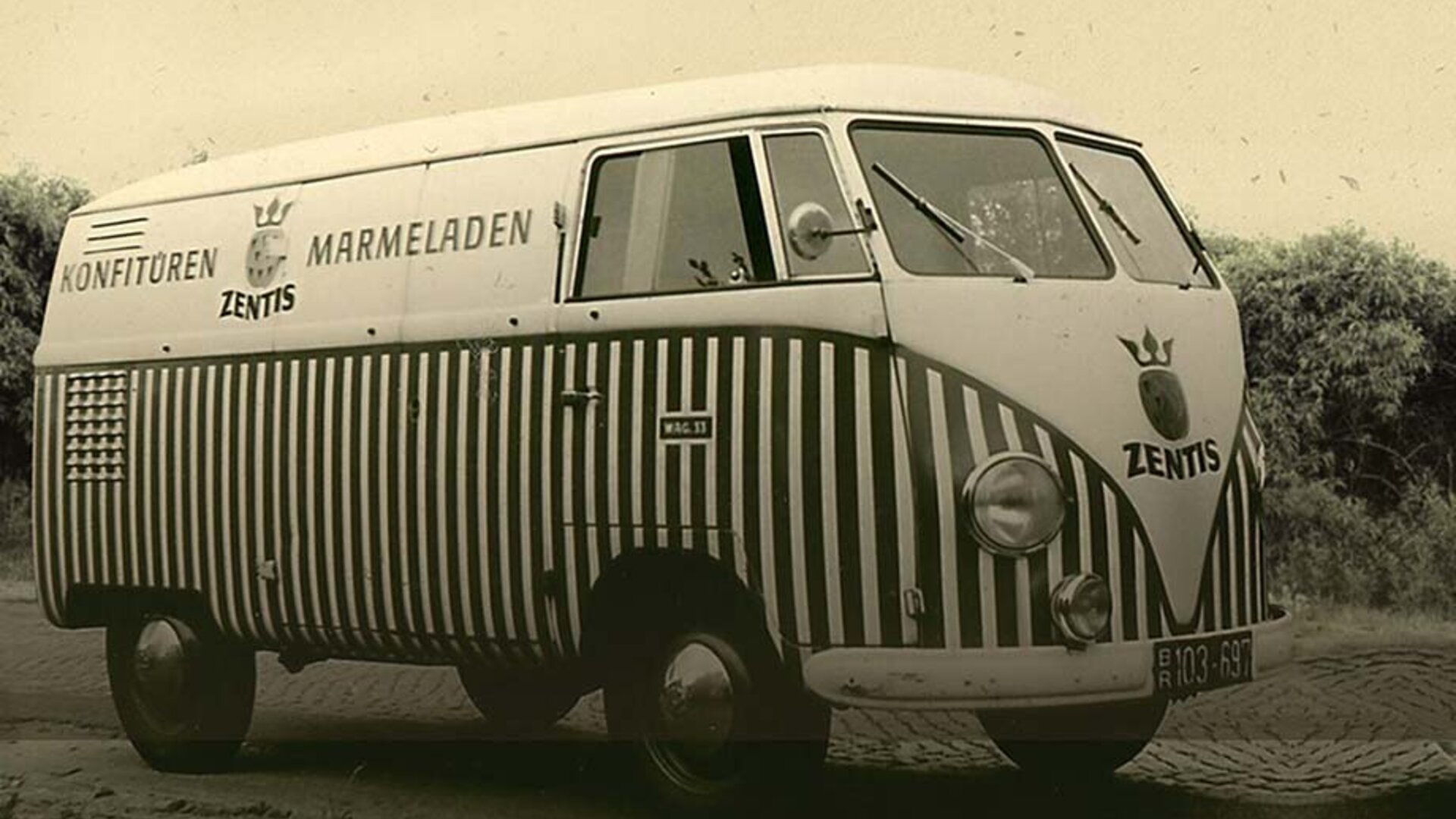 Contact
We always give our best. Including when it comes to service.
We are delighted that our products have been to your taste. We would be happy to answer your questions in person.
How to find us:
Zentis GmbH & Co. KG 
Jülicher Straße 177
52070 Aachen
Telephone: +49 241 4760-0 
Fax: +49 241 4760-369 
Email: info@zentis.de